School Uniform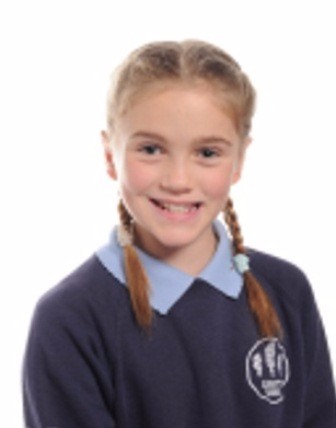 The Elmsett School uniform consists of:
Navy or grey school trousers/skirt/dress - NOT BLACK
Light blue polo shirt
Navy sweatshirt/ cardigan/jumper - NOT BLACK
Light blue gingham dress may be worn in summer
Socks must be white, black, grey or navy – no bright colours!
Black closed toe school shoes are to be worn – no sandals, boots or trainers.
ALL CLOTHING MUST BE NAMED. Any item that is lost and does not have a name on it will be placed in Lost Property. Anything not claimed by the end of each term will be recycled.
Hair must be tied back with school coloured hairbands and clipped away from the face (regardless of length).
Nail varnish is not to be worn.
Jewelry is not to be worn as it is not always safe to do so, particularly during PE, and we cannot be responsible for any losses. Earrings in particular cause a problem and Suffolk County Council have instructed schools that children who come to school wearing earrings or studs with back projections are not permitted to take part in physical activities. Therefore, it is easier for them not be worn at all. Studs can be replaced as soon as your child arrived home at nights or at weekends and holidays. This will prevent the holes from closing up.
Approved Supplier
Should you wish to buy uniform from this supplier, you can either visit their shop in Westgate Street, Ipswich where they have a stock of uniform, or order it online, by phone or instore and it will be delivered directly to your door. Please visit the shop or see website for details.
School bookbags can be purchased from the office for £6.
An apron for art will be provided by the school.
A named pair of wellie boots in a bag.
Please note: we also allow non-branded uniform as long as items are in our school colours.
PE Kit
Navy & sky blue Elmsett PE t-shirt (available from PMG Schoolwear).
Navy shorts
Dry socks to change into
Outdoor trainers (and/or football boots for older children) - to be kept in a separate bag
Navy Elmsett track suit top or suitable top and bottom for outside in the winter (no logos other than the school logo).
Children in KS2 (Yrs 3-6) will require shin pads for field games (this is a legal requirement), together with long dark socks in the winter and long white socks in the summer
Swimming costume (no bikini's), swimming hat, goggles (if required) and a towel (Years 3/4/5/6 only)
We ask that pupils come to school PE ready on their allocated PE days. This reduces changing time and allows for more PE time.
ALL CLOTHING MUST BE NAMED