Perseverance
As part of our Worship on the Christian Value of Perseverance, members of worship group led a worship, with readings and prayers about what perseverance means to them and why it is important for everyone.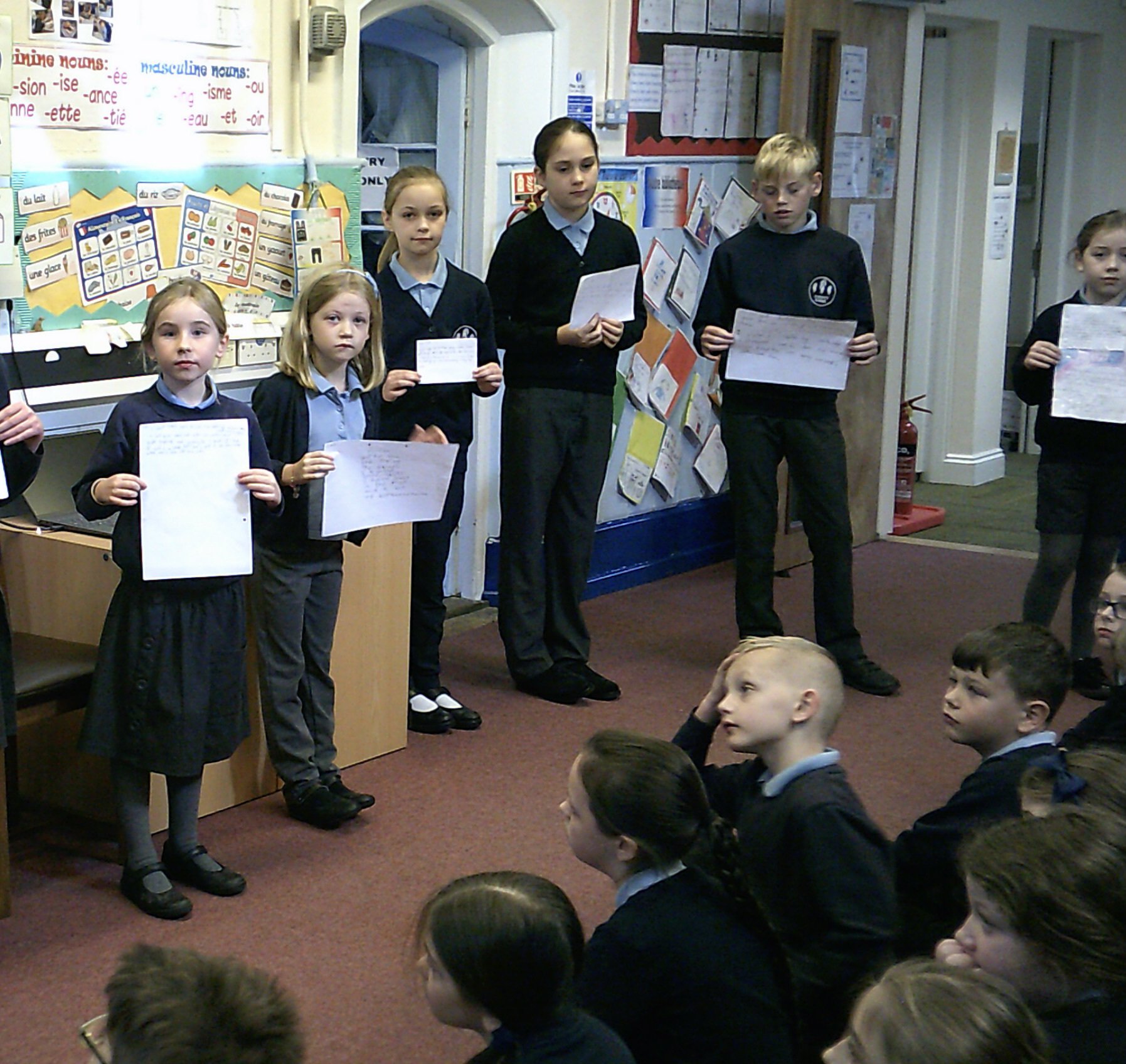 Remembrance 2019
Some photos from our Remembrance Service which was lead by Rev Jackson and attended by serving Personnel from Wattisham Army Air Corp. A wreath was laid by Colonel Hayhurst and by a pupil for the school and the Last Post was played.
The children have been learning about the importance of Remembrance and the meaning behind the Poppy
The Lost Word
Bev from Suffolk Wildlife Trust presented the book the Lost Word in assembly, 17/01/19. The book is beautifully illustrated and contains words that have been taken out of the junior dictionary. Ruby and Luke from worship group accepted the gift on behalf of the school.
Kagera day
The children had an amazing day learning all about Kagera in Tanzania. They worked in their teams and took part in four workshops.
In the clothing and messages workshop, they found out about Kangas, cloth that they use for many different purposes; carrying babies, putting on their heads to help carry water and wearing. They also had the opportunity to make a kanga.
In the schools and learning workshop they learnt to count to 10 in Swahili and looked at the similarities and differences between their and our schools.
Food and health taught the children all about the food they eat and they learnt the Swahili names for the fruit that they were able to try.
Church and worship workshop was all spoken in Swahili, the children sang songs, looked at artefacts and learnt about their church practices.
At the end of the day the children took part in an assembly where the team leaders and their deputies explained about what they had done and learnt and the children took part in singing and miming for songs that they had learnt.
It was a fabulous day and the children learnt a great deal about another culture.