Badgers Class - Year 3 & 4
Badgers marks the transition from Key Stage 1 to Key Stage 2 and prepares the children for the next exciting steps in their education. It is a mixed Year 3/4 class where the children are taught either as a whole class or, as in the case of French and ICT, in separate year groups with Mrs Hooper. There is also a place for ability grouping within some areas of the curriculum so that every child can be supported appropriately, according to their specific needs. Additional adult support is used to help children with special educational needs, including those who are more able.
Although some subjects are taught independently, a creative approach to learning is continued and many aspects of the curriculum are covered within the whole school topics. A variety of school trips are enjoyed by the children to supplement their learning. There is also an emphasis on the children gradually becoming more independent learners so that they are ready for the further challenges of upper Key Stage 2.
Science Week
As a culmination of their space week, the children used their collage skills, overlapping and overworking to produce images of the planets. Brilliant work everyone.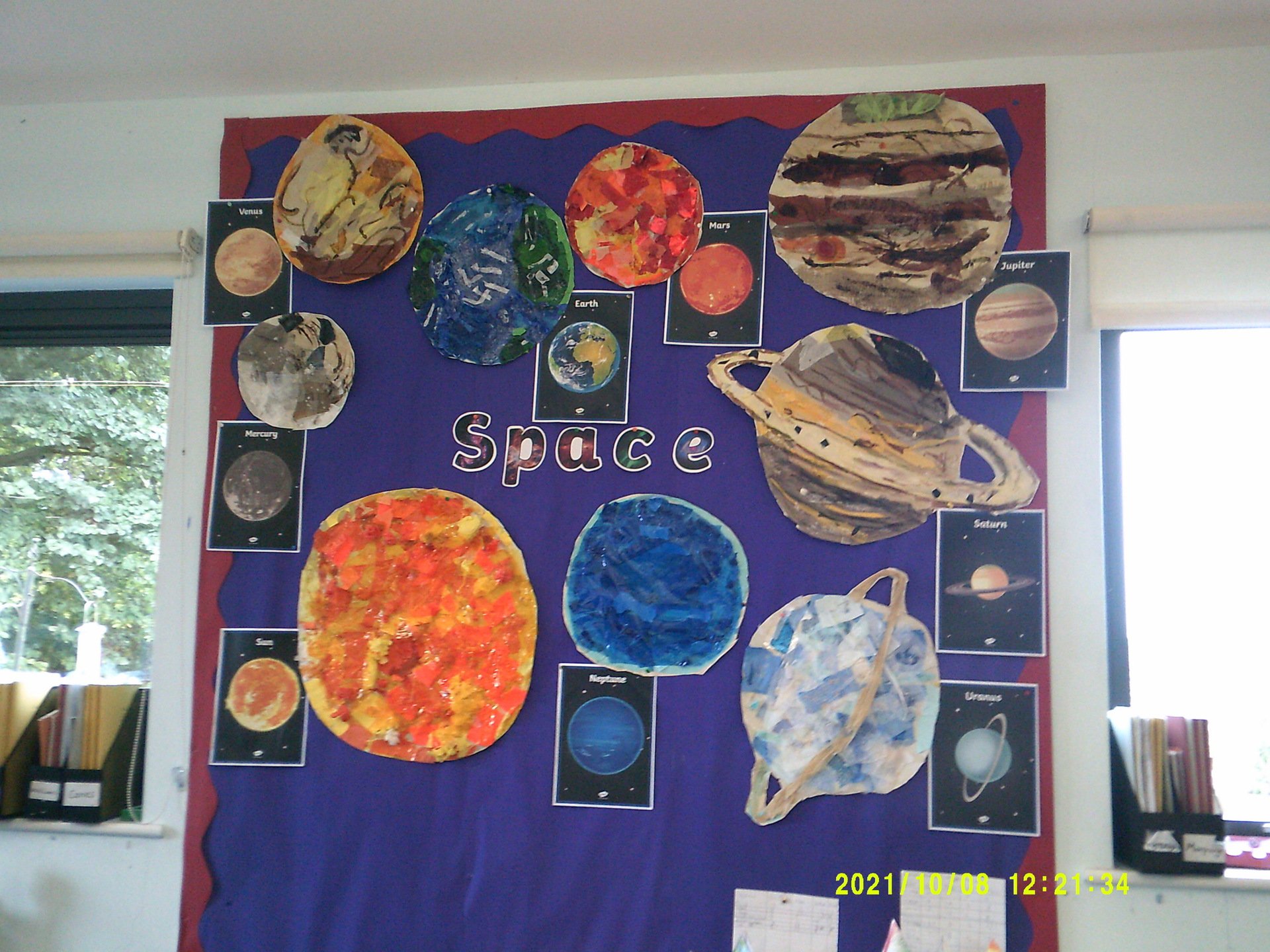 This year key stage 2 celebrated Remembrance Day with a day of activities which included writing poetry, making windmill, collage poppies and 3D paper
poppies.
We also visited the Methodist Chapel to look at their display of poppies and information about animals in the war.
The children's poems were very inciteful and moving and their craft work was beautiful.